© 2010 Company Name. All rights reserved.

692 N. Cypress St., Suite E, Orange, CA  92867  info@info.com  Office:  (714) 289-2915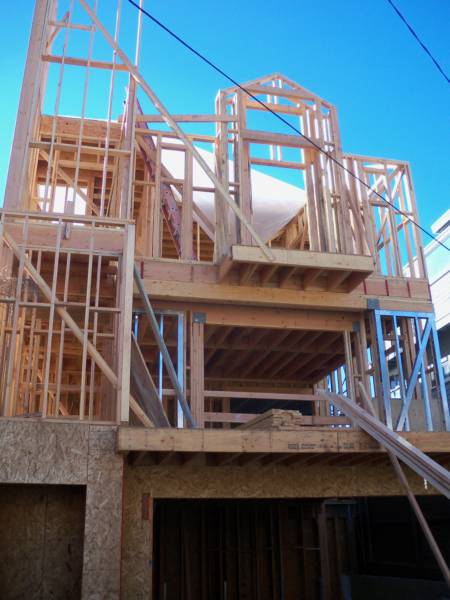 STANDING STRONG IN TOUGH ECONOMIC TIMES

QUALITY, INTEGRITY, EXCELLENCE

The Wehner Framing basis starts with quality, taking to heart the needs of the customer first. Wehner Framing has built its reputation on being the very best in the industry. 

A CONTINUING TRACK RECORD

That reputation continues today, and will carry on far into the future. The customers of Wehner Framing know that excellence is in the very foundation of the business. If you, the valued customer aren't getting the highest level of service to meet your needs, contact us  using the form on the Contact page or call us personally on our cell phones.

Call (714) 289-2915 today to set up an appointment.

Jordon Wehner has twenty-five years experiance in the construction business.  A native Californian, and an ex-Navy Petty Officer,  Jordon was raised in Orange County.  He is the third generation of his family to make his living in the construction business.  He and his lovely wife, Paige, are the proud parents of three children, two boys and a little girl who is a very recent addition.

REQUEST A FREE ESTIMATE

 Give us a call at

(714) 289-2915

"We stay on schedule and within budget."

Aaron Wehner, Jordon brother, is also very proud of being part of a third generation construction based family.  Aaron is a graduate of Chapman University in Orange, California and is the proud father of three.  His oldest son, Avery, is currently also attending Chapman University.

AARON WEHNER

Vice-President

Jordon and Aaron have been framing since they were old enough to walk, helping on their dad's jobs.

Jordon and Aaron provide personalized service - you will see them on-site providing personalized service and supervison.

Wehner Framing uses only quality materials that meet meticulous construction standards.



Wehner Framing has over 25 years of experience!

"We pride ourselves on handling our customers honestly and efficiently."