© 2010 Wehner Framing, Inc. All rights reserved.

692 N. Cypress St. Suite E, Orange, CA   92867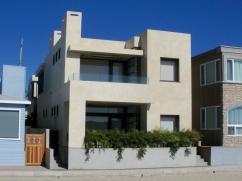 Residential and Commercial Framing

Wehner Framing specializes in custom home building with a huge portfolio of difficult and unique projets.  They have built spec., track, and dream homes from Hawaii to Arizona, Valencia to San

Diego, and are always open to new challenges and designs.  

No two projects are alike, and thats where Wehner Framing excels - with early on involvement for cost savings solutions from start to finish.  We work closely with the Generals to get the job done right the first time and take pride in the quality of  faming thats delivered. 

Wehner Framing has been providing high quality custom framing for over 11 years.  Family owned and operated, the owners have grown up in the business working on projects their entire lives.  If you are looking for quality, speed and excellent craftsmanship, you have found the right framer.

Please veiw projects listed above to see some of our past and current jobs, and feel free to call or email with any questions regarding your next project. 

SPEC AND OWNER BUILDS DURING DIFFICULT ECONOMIC TIMES:

Times are tough and money is tighter than ever, which means the time it takes to finish your project is even more valuble than ever.  We've been working with the toughest city inspectors and continue to deliver the best framing and the quickest build time to save you money.  We know what it takes to get through inspection quickly, to get you onto your next stage of development for the least amount of hassle and headache - that is why we have so many repeat customers that continue to work with us year after year.

Send us an email using the form to the right or call us at (714) 289-2915.

Got a question or comment?

Name:

Email:

Question/Comment: